Tasks are special activities that become available to characters after they reach level 25.
You can find them by clicking the "Events" symbol in the top right corner of the screen. You will see a list of tasks that your character can complete today.

There are 3 types of tasks: easy, medium and hard ones. Easy and medium tasks are available daily, but hard tasks only become available after you complete 10 daily ones.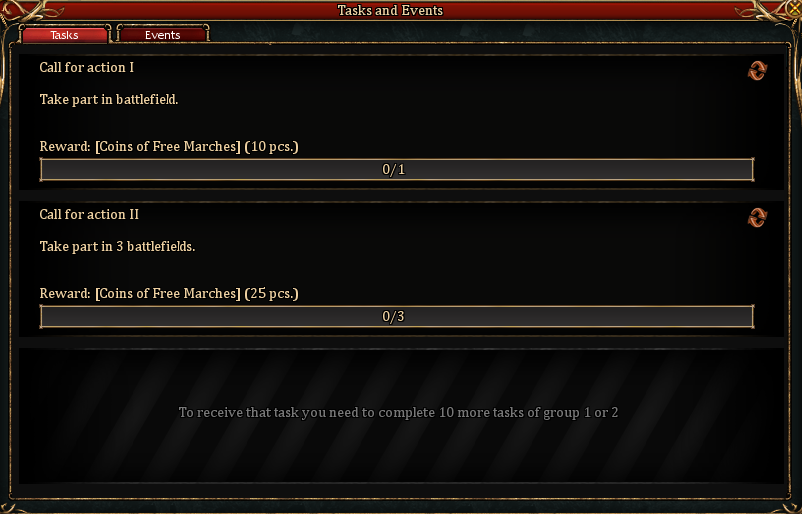 If you are not happy with your tasks, you may swap one of them with a new random task of the same difficulty once per day.
Completing these tasks will reward you with special in-game currency, Coins of the Free Marches.

Look for Free Marches quartermasters in both faction capitals and large settlements of the Sphere. They seek to restore peace on the continent and offer their wares to persistent and crafty heroes. Coins of the Free Marches can be spent to purchase valuable goods previously available only from the in-game store.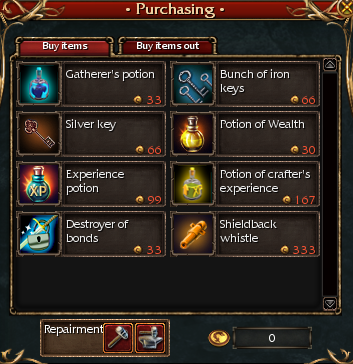 Note that the quartermasters replenish their stocks after every purchase, so choose carefully.
Visit the game to see what challenges are available today!